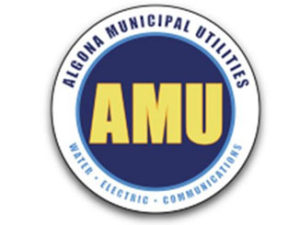 Algona Municipal Utilities
104 West Call St
Algona, IA 50511
Algona Municipal Utilities is seeking a highly motivated and experienced professional for the position of Customer Service Manager. The successful candidate will be responsible for supervising customer service staff engaged in Utility and Communications Billing and Collection to ensure Customer Service Excellence working under the direction of the Chief Financial Manager. Responsibilities include managing staff responsible for customer service; supervising utility and communications billing and collections functions; and assisting with the review and update of customer service policies. A candidate should have proven experience and strong knowledge of customer service and billing. Qualifications include a bachelor's degree in business, communications, or related field with 4 or more years' experience in customers service and leading a customer service team, or 10 or more years in customer service and 3 or more years leading a customer service team; and excellent communication, organizational, teamwork and analytical skills. Applicant must reside in the Algona Municipal Utilities service territory. The full job description is available on the AMU website at www.netamu.com. An application, resume and cover letter will be accepted by email to hr@netamu.com or at the AMU Office, 104 West Call Street, Algona, IA.
Resumes will be accepted until the position is filled. Offers are contingent on passing a background check and pre-employment physical.
Algona Municipal Utilities is an Equal Opportunity Employer.