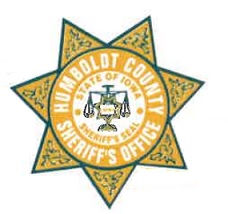 Humboldt County Law Enforcement Center
430 Sumner Aveniue
Humboldt, IA 50548
Full-Time Dispatcher Wanted
Full-Time Dispatcher – Humboldt County Law Enforcement
Location – 430 Sumner Avenue, Humboldt, Iowa 50548
Hours: Four (4) 10-Hour shifts per week (40 Hours) shifts, shift available is 11am – 9pm. Work days will rotate monthly.
Reports to: Communications Officer/Sheriff
Job Summary: This is a public service position, which requires the ability to think quickly, prioritize calls for service, maintain confidential information, to multi task and work under stressful conditions. It also requires an individual to communicate well with others both verbally and in writing, who is a team player, can work with a diverse group of individuals, and can take direction from others.
Compensation: $18.56/hour plus $.35 shift differential from 9:00PM to 7:00 Am. This is a Full-time position with benefits, such as Health insurance, vacation and sick days.
Applications will be accepted until FRIDAY, MARCH 11th, 2022 AT 4:00 PM. Applications may be picked up and returned to the Humboldt County Law Enforcement Center – 430 Sumner Avenue – Humboldt, Iowa 50548. Any questions may be directed to the Sheriff and Communications Officer, Dean A Kruger at 515-332-2471
Humboldt County is an Equal Opportunity Employer
Humboldt County Law Enforcement Center
430 Sumner Avenue
Humboldt, IA 50548