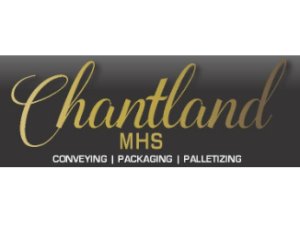 The Chantland MHS Company
507 7th St North
Dakota City, Iowa 50529
Full-Time positions Available
The Chantland-MHS Co, a world leader in the design and manufacture of material handling systems and components is seeking applicants for Full-Time positions on 1st shift (7:00 a.m. – 3:30 p.m.)  Being safety minded at all times is a priority, a good work ethic & good attendance is a must. We have the following openings:
Painter – Applicant should be able to use a wet paint, air assist system.  Applicant must also be able to pass a respirator fit test.
Welder –Applicants must have basic blueprint reading skills, mig welding required and tig is optional.
Systems Assembly – Applicant must be able to read & interpret blueprints, have a mechanical assembly aptitude, be able to use a tape measure, small air & electric hand tools and do some occasional lifting of items.
Electrical Assembly – Applicant must be able to read electrical blueprints and wire to control panels, and run Rigid Conduit, Sealtite and SO cord to field control devices on machines.  PLC knowledge and mechanical aptitude are pluses. 
Controls Engineer/Designer – Applicant will be a self-starter and is comfortable in a team environment.  This employee will be responsible for the design and drawing of the electrical schematics of material handling equipment.  Must have experience with typical PLC and industrial control wiring and systems. 
*Wages are based on experience with most positions starting at $17 or more
*Pay increases up to $5 more during first 20 months
*Medical and Dental Insurance offered 1st of month after hire date
*401k plan with employer matching contributions
*Life Insurance
*40 hour work week with some occasional overtime
*Supplemental insurance plans offered
*Vision Insurance
*10 paid holidays
*Short-Term Disability Insurance
*Paid Vacation
Chantland-MHS is an EOE that requires a pre-employment physical and drug/alcohol screen.  Stop by Chantland-MHS Company, 502 7th St N, Dakota City to pick up an application or apply online at www.chantland.com, click on about us and employment opportunities and apply.
The Chantland MHS Company
507 7th St. North
Dakota City, Iowa 50529