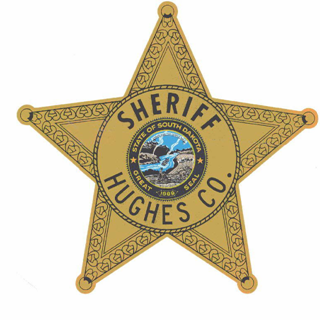 Hughes County Sheriff's Office
3200 SD-34 #9, Pierre, SD 57501
(605) 773-7470
Hughes County Adult/Juvenile Corrections Position
Hughes County Jail Hours, Wages and Benefits
All Corrections Officers work rotating shifts, working 2080 hours per year as scheduled by the Juvenile/Jail Supervisor. The position of Adult/Juvenile Corrections Officer requires that the majority of the time the Correction Officer will be working day, night and midnight shifts and weekends.
The regular shifts are: 7:00 am-7pm and 7pm -7am. Other shifts as assigned according to available staff and requirements of the Hughes County Jail.
Hughes County has nine authorized holidays.
Annual Leave: is earned at the rate of 7 hours per month and can be accrued to 168hrs.
Sick Leave is earned at the rate of 8.25 hours per month and can be accrued amount unlimited
WAGES and BENEFITS:
The starting wage for full time Adult/Juvenile Correction Officer is $18.45 per hr.
There is a 1 year probationary period. Overtime (time and one half) is paid for all Holidays and all authorized overtime hours worked. The county uses a salary schedule, which is based on pay grades.
Yearly raises are given at the discretion of the Hughes County Commission.
Workmen's Compensation covers all employees.
Health insurance is paid in full for the employee; a family plan is available to be paid by the employee for family coverage. Health Insurance coverage includes Medical, Dental and Chiropractic Care. There is a separate dental policy paid for employee only. Dental care for family coverage may be purchased for the family.
A $10,000 Life Insurance policy is paid by Hughes County on all employees.
South Dakota Class B retirement is paid by both County and employee.