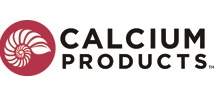 Calcium Products
50602 330th Avenue          2055 Quail Avenue
Gilmore CIty, IA 50541       Fort Dodge, IA 50501
Calcium Products is seeking Production workers in Gilmore City and Fort Dodge Iowa that will earn over $60K a year. At Calcium Products, their team has been producing the highest quality limestone and gypsum-based soil amendments used by farmers and golf courses around the world. Their business is growing, and they need qualified and driven candidates to fill open positions.
Duties include safely and efficiently executing the following:
Operate machinery including loaders and forklifts
Inspect and maintain machinery such as screens, mills, and load outs
Prepare products for loading and delivery
Maintain a clean and organized workplace.
Must have minimum of 2 years working in production environment, must have good mechanical aptitude and capability to operate light and heavy machinery.
Pre employment physical capacity testing and a background check required.
Calcium Products offers an attractive compensation and benefits program that includes medical-dental-vision-life insurance, 401K, PTO, holiday, and potential bonus opportunity. If you are interested all applicants should contact Calcium Products at 515-864-7330 or fill out an application at 50602 330th Avenue, Gilmore City, Iowa 50541 or 2055 Quail Avenue, Fort Dodge, Iowa 50501
Calcium Products is an equal opportunity employer
Calcium Products
50602 330th Avenue
Gilmore City, Iowa 50541
Calcium Products
2055 Quail Avenue
Fort Dodge, Iowa 50501