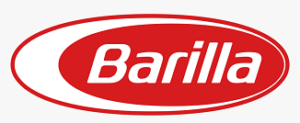 Barilla America
3311 E Lincoln Way
Ames, IA 50010
https://www.barilla.com/en-us/
Barilla America, Inc. wants to recruit a Packaging Operator within Supply Chain based in Ames, Iowa. The individual will report to the Production Supervisor.
Key Accountabilities
Perform essential functions of the case packer, cartoner and packaging operators during regular operator's absence.
Verbally communicate electronically on OneNote with the previous operators regarding prior shift's activities (problems that occurred, etc.) and complete SAP for daily production.
Assist previous shift operators with clean up, if needed.
Responsible for startup, including checking silos, shakers, check weigher, code date, glue pot and metal detectors.  Ensure the code date is correct, glue pot has correct temperature and is full.  Take carton tare weights.
Check that all area totes are in place and used correctly.
Perform size/format changes to machines as per production schedule.
Keep machines clean.
Clean up and break down of cartons or cases.
Transport cartons and cardboard to the compactor for recycling.  Responsible for loading and unloading compactor.
Relieve other packaging operators for breaks.
Monitor carton, bag and case codes to ensure correct product name, format number, clock time, UPC number and product code.
Complete quality checks on carton, bags and case to ensure bag seal, glue seal, proper weight and metal detector is functioning property; and take corrective action if applicable.
Effectively communicate with forklift driver to replenish necessary supplies.
Communicate with Quality Assurance technician or supervisor regarding any questionable product.
Communicate and partner with maintenance technicians and other packaging operations as needed to resolve line problems.
Perpetually maintain operational sanitation inside and outside of equipment and work area.
If trained, drive forklift (as needed) in a safe and efficient manner.  Ensure employees on machines have efficient supply of cartons and cases to perform their job function.
Assist with the training of new packaging operators
Work and communicate well with others and effectively contribute to the working relationships within Barilla America.
Obtain a sample for quality assurance to check for proper color, spots, and cracks in the pasta.
Assume responsibility for the regrind process
Other duties as assigned
Comply with the environmental policies and procedures at Barilla Ames facility including energy efficiency, reduce – re-use – recycle goals, reporting requirements and sustainable initiatives. Complete any environmental tasks as assigned and report environmental concerns immediately.
Follows ISO22000 policies and procedures, address / communicate quality and food safety issues as they occur. 
Additional Information:
A high school diploma or GED is preferred for this position. 
Previous work experience in production or food manufacturing and a general working knowledge of computers is preferred, but not required.  
Required to be a FSMA qualified individual, following all requirements from FSMA regulations
Ensure compliance and understanding for quality procedures that directly tie to food safety—PRPs, OPRPs, CCPs and FSMA requirements
 
Barilla is an equal opportunity employer. It is the policy of Barilla to prohibit discrimination and harassment of any type and to afford equal employment opportunities to employees and applicants without regard to race, color, religion, gender, national origin, age, disability, genetic information, veteran status or any other classification protected by federal, state and local laws and ordinances, nationally and internationally. Other classifications include, but are not limited to, family status, gender identity, health status, multicultural difference, political ideas, and sexual orientation.