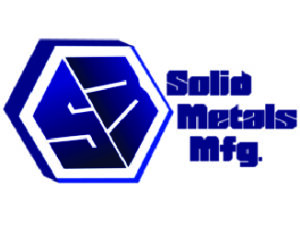 Solid Metals MFG
2204 West City Limits Road
Yankton SD 57078
Apply Online for Great Opportunities
Solid Metals Mfg. of Yankton has several openings for full time production welders with additional overtime when available and offers on the job training.
Solid Metals offers: Competitive wages, Generous 75/25 Health Care Package, 401K, with 5% Company Match, Paid Vacation & Holidays, Dental, Vision, Life Insurance, Company Uniforms.
Applicants must possess: Strong communication skills, attention to detail, ability to work with others, positive attitude, and promote a safe and friendly work environment. Pre-employment drug screen required.
Apply online at www.solidmetalsmanufacturing.com or pick up an application in person at: 2204 West City Limits Road. Located in the L&M Radiator Plant, Yankton SD.